Examples#
Warning
If you want to run the examples, make sure you execute them in a directory where you have write permissions, or you copy the examples into such a directory. If you install nilearn manually, make sure you have followed the instructions.
Examples for experimental modules#
These are examples focused on showcasing experimental features and are subject to change without any notice.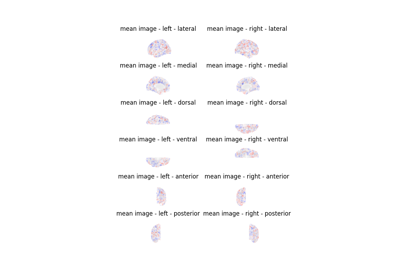 A short demo of the surface images & maskers
A short demo of the surface images & maskers